Fatpipe Floorball Sticks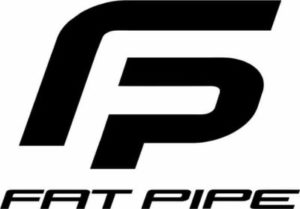 We stock the following models of Fatpipe sticks in our floorball shop.  Contact us for stock availability.


RAW CONCEPT 27 JAB FH2

RAW CONCEPT 29 JAB FH2

K.O. 30 JAB FH2

CORE 31 CORAL GREEN JAB FH2

CORE 31 BLACK SPD


We special order Fatpipe professional floorball stick. Send us your request today.
Finest floorball sticks from Finland.
Providing a good selection of Fat Pipe floorball sticks for players of all skills levels, we are the preferred floorball shop to buy Fat Pipe floorball sticks in Singapore.
From students who just joined the school floorball CCA to seasoned technical players looking to bring their game to the next level. We offer a wide range of sticks from Fat pipe to meet your needs and budget. Visit our accessible floorball pro shop that is open 7-days a week for your convenience to get your Fat Pipe sticks today.
Fat Pipe Replacement Blades options include: SPD blade, JAB FH2 blades, JAB FH4 blades, JAB blades, ORC FHPM blade, PWR FH4 blades, PWR FH2 blades, PWR Blades and FLAT JAB Blades.
Grip form of both round and oval options for different grip plays. Carbon shaft composite of flex 27 to flex 29 are available for preferred shooting power and drag shots.
Fatpipe Grips available includes:
RAW CONCEPT GRIP – The lightest.
STICKY GRIP
WETTER THE BETTER GRIP
Grip installation is available at our retail shop.
If you do not see your choice of fatpipe stick model available, let us know and we will try our best to help you.
Fatpipe floorball stick servicing available
Contact us on the latest shipment and stock availability.