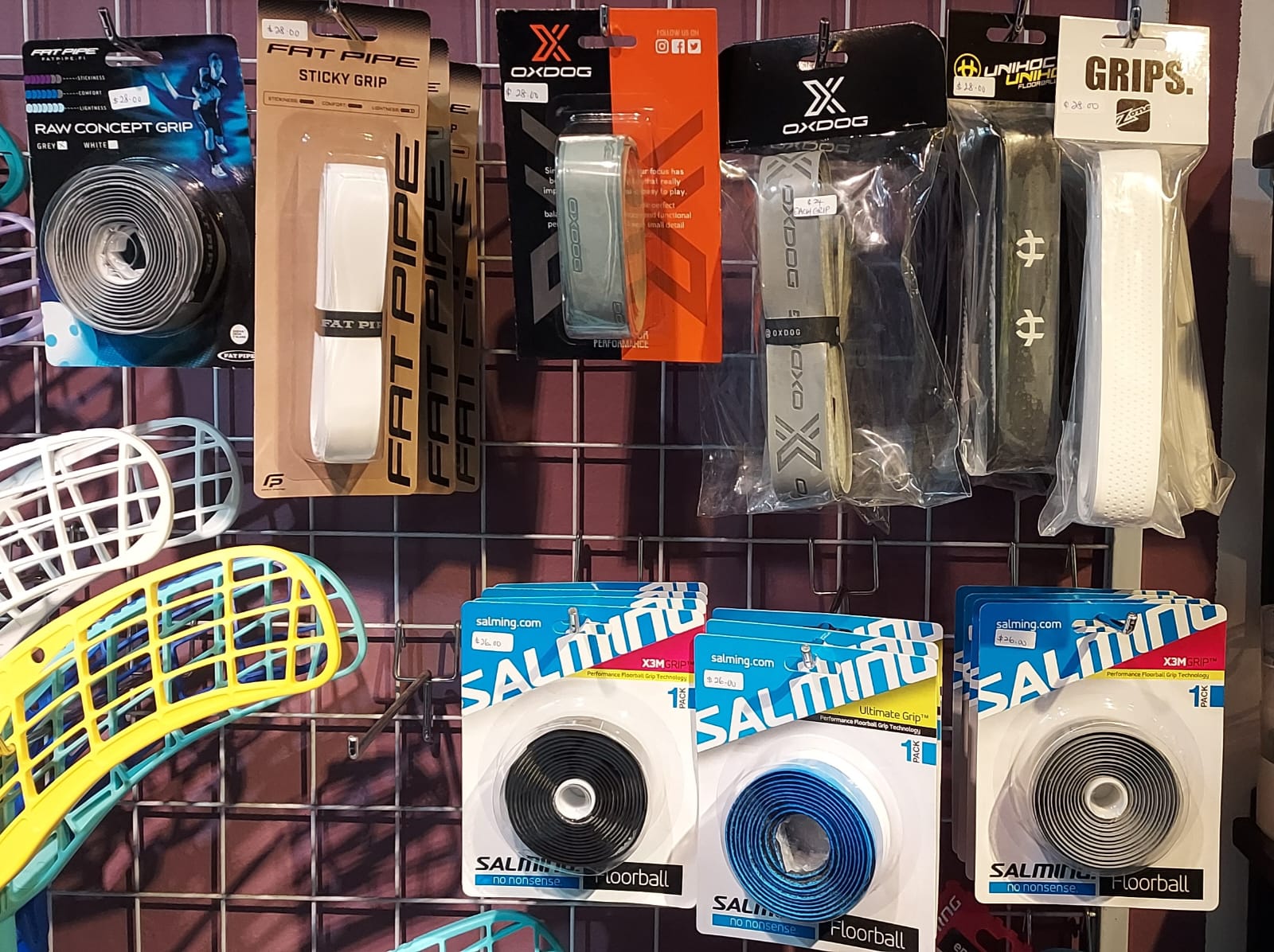 Commonly known as floorball grip, most floorball sticks have a grip band for better grip of your stick during play. This grip band gets worn out over time and it is replaceable. You can purchase to install it yourself or have our staff to wrap it up for you professionally (about 5 -10 minutes).
Most commonly asked questions are "Must the brand of the grip be the same as the brand of the stick?" The answer is the brand of the grip need not be the same as the brand of the stick.
Our store stocks a good selection of floorball grips from Salming, Unihoc, Zone, Exel, Fat Pipe and Oxdog. These grips also come in different textures for your handling needs. Different grip colors option to match your floorball stick to look your best. Make an prior appointment with us today to install a new stick grip.