ZONE FLOORBALL STICK

Visit Zone Floorball official site at www.zonefloorball.com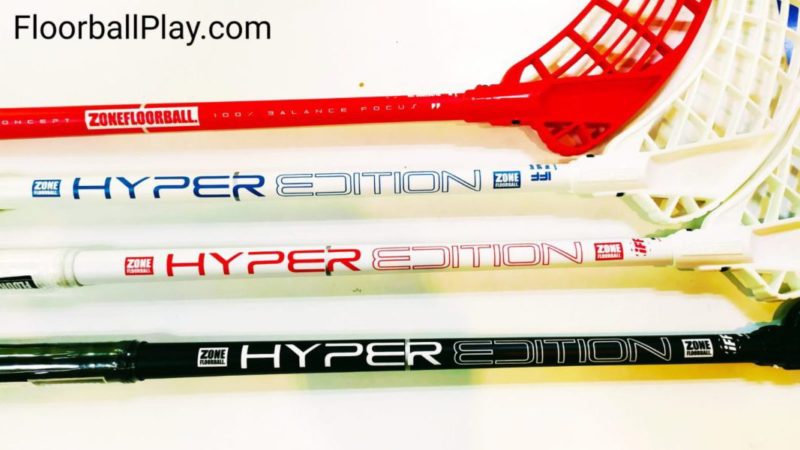 Looking to buy a Zone floorball stick in Singapore? ZONE FLOORBALL is known for their clean zen-like design with an element of bright colours.
BUYING
We stock a good selection of Zone floorball stick, replacement blades and grip tapes in our retail shop.
SPECIAL ORDER
For professional models only. Any model of pro Zone floorball sticks not available in our retail shop we can special order it for you at very competitive prices. Click here to submit your request.
SHAFT
Zone shaft technology is second to none featuring lightweight AIR CONCEPT, 100% carbon AIRLIGHT and for the lightest less than 200 grams weight shaft – Ultralight to Superlight and now PROLIGHT for the professional players.
BLADE
A floorball blade is where the rubber meets the road. Zone Floorball has a good selection of blades for different position of play. MAKER and MONSTER with smaller concavity for the playmaker, ZUPER medium concavity for an all-round player and HYPER for shooting for heavy shooting.
GRIP
Zone Floorball has a good selection of grip tapes. ORIGINAL GRIP for tacky shock-absorbing. AIR GRIP for light shock-absorbing. MONSTER GRIP for super sticky and durability.
SERVICING
At our retail floorball shop, we offer the following services for Zone floorball stick.
Shaft shortening Service | Grip changing Service | Blade Changing Service
Prior to visiting our retail shop for servicing, please make an appointment with us via

WhatsApp on service slot, stock or colour availability.